Client: WGPSN - Shell Brent Alpha
Type of project: Brownfield, Design, Procure and Install
ARCADION were asked to provide an additional 19 beds onboard the platform and improve and upgrade the existing recreational, medical and office workspaces, safety equipment storage facilities and also upgrade the existing SKY TV system. The work areas ranged across all 5 levels of the accommodation and were split into 2 main categories.
Cabins
The workscope began with the full destruct and disposal of existing cabin furniture & wet room areas. Once complete our teams went on to install new wet units, wall liner panels, ceiling systems, light fittings, floor coverings and cabin furniture incorporating ARCADION's Interlocking 2+1 Bed System. All associated piping and electrical services were also modified to suit the new cabin configuration.
Recreational areas
Our teams carried out a complete refurbishment of the RLQ level 2 which had been decommissioned and unused for a number of years. The new floor layout included a new TV lounge, internet suite, maintenance office, laundry, drilling changing area along with OIM, ISCTL and OS offices.
Due to increased POB, the existing sickbay was relocated and increased in size to provide a completely private patient "ward" area with a call point alarm system installed between the medic's cabin and the ward. The new layout allowed for a separate treatment area, patient wash facility, medic's office area and increased storage for medical equipment and supplies.
A number of existing areas were converted with the laundry being converted into a new janitor store and the existing janitor store converted into a sauna with lockers and showering facilities. Offices on the ground floor were converted into a dry store, chiller room and cold store and the existing dry stores were updated with the main toilets on the ground floor being refurbished with an additional toilet area for unisex use.
The works were not without their challenges...... With the winter weather an obstacle to the shipment of materials, the build sequence was adjusted on numerous occasions to keep the workscope progressing. Onboard, our experienced teams, working in the same areas at the same time as other vendors, co-ordinated with everyone involved to ensure productivity was at the highest levels achievable at all times and nothing fell behind schedule.
Communication being key, our offshore supervisors held regular discussions with the platform OIM's throughout the workscopes to ensure they were kept informed and our office projects team kept the onshore client fully updated by reporting progress daily during the build.
Client feedback
'I know the challenges the team has faced in terms of being able to execute the work and am impressed how everyone has continued to work together to make progress under difficult circumstances.' - Andy Crawford, Shell ISC Engineering Delivery Manager
'Please pass on a big thanks to the offshore team as another milestone has been met ahead of schedule.' - Brian Angus, WGPSN Project Engineer
'Once again the professionalism and proactive approach from your guys is very pleasing. Thanks are certainly due to your teams for this. Your guys have been great and have always gone above and beyond for us. I can safely say that if another accommodation project comes my way, ARCADION's name will be my first suggestion.' - Dave Ball, WGPSN Project Engineer
---
Project showcase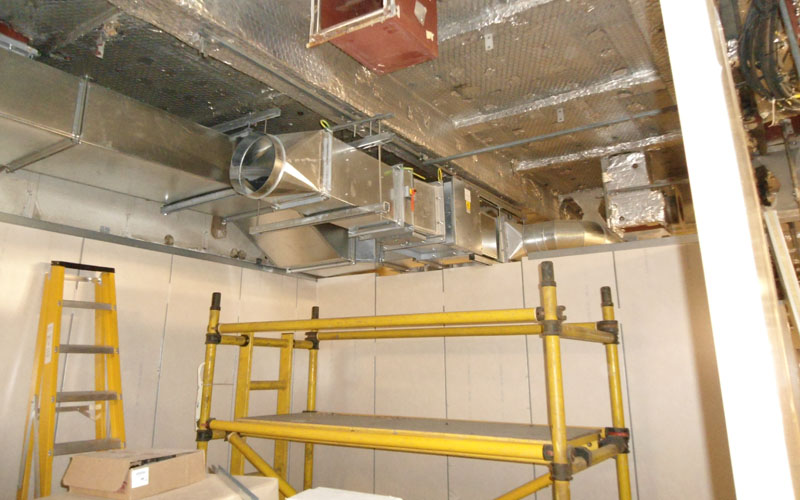 WGPSN - Shell Brent Alpha
Brownfield, Design, Procure and Install
Find out more
Related services
Find out about other services we provide for offshore accommodation