Client: Apache North Sea Ltd
Type of project: Brownfield, design, procure and install
We began this huge task in 2006 with Delta, followed by Charlie (2008-2009), Echo (2010-2011), Alpha (2010-2013), and Bravo (2011-2012). The workscopes varied and included the complete refurbishment of cabin areas with our patented 2+1 Interlocking Bed Systems, installation of individual ensuite facilities, and the inclusion of Sky HD in every berth. Options were considered but it was deemed more cost effective and beneficial to destruct the entire areas back to the steel box and reconfigure completely.
The scope also embraced complete redesign and the refurbishing of the galley, mess and recreational areas across a number of the platforms. These works included design, supply and installation of all equipment including bespoke servery counters, galley extract canopies and service spine.
We won the initial Delta contract at competitive tender and the quality of our work and our professional approach assisted us in securing the rest of this extensive upgrade programme.
As we have progressed through this program our team have become familiar and therefore more efficient and cost effective in carrying out these refurbishments. This has helped to minimise the risk and disruption for Apache.
Our management of the process across a number of the areas has seen Apache award significant bonus payments to ARCADION over the duration of these works.
---
Project showcase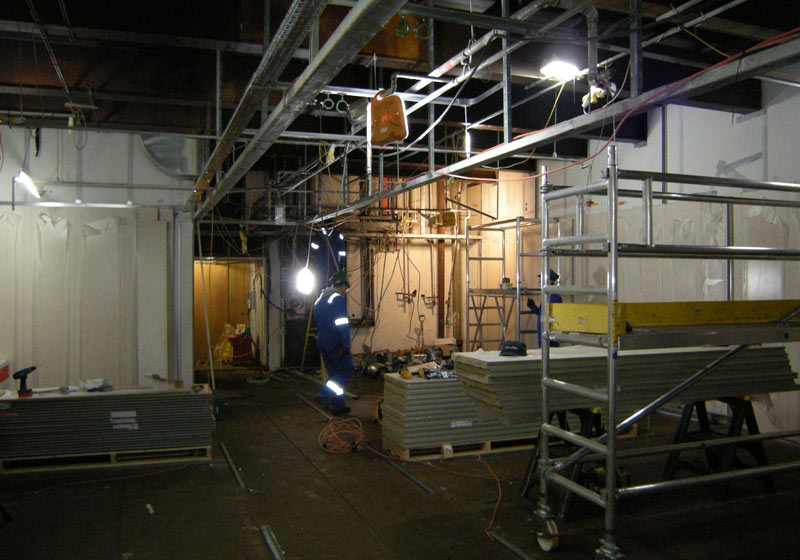 Apache - Forties Field
Brownfield, design, procure and install
Find out more
Related services
Find out about other services we provide for offshore accommodation